A home for your
Sketch design system
Create an easy-to-use visual hub for your UI components so you can design faster and ensure consistency.
Your design components in one place

Buttons, forms, dropdowns, switches, you name it. Anything created in Sketch can be stored in Lingo—Symbols, Text Styles, Layers Styles, Artboards, Groups, and Layers.

Visually browsable

Stop losing time by hunting for components in nested dropdown menus. Lingo's visually browsable interface makes finding your components a breeze.

Drag. Drop. Done

Find the component you need, drag and drop it into Sketch and you're done.

Components and documentation. Together

Ensure your components are used correctly by providing documentation directly in-line with them.

Flexible and customizable

Categorize and manually order your components so everyone on your team will understand the structure of your design system.

Made for your entire organization

Expand beyond design. Empower everyone in your organization to create with your Sketch design system.

Versioned

Control how changes to your design system are released to the rest of your team. Roll back to a previous version if needed.

API

Automate your asset workflows using our API (beta). The public API allows reading kit contents, searching, downloading and converting asset files.
Get started for free
Create a new organization, or join your organization on Lingo.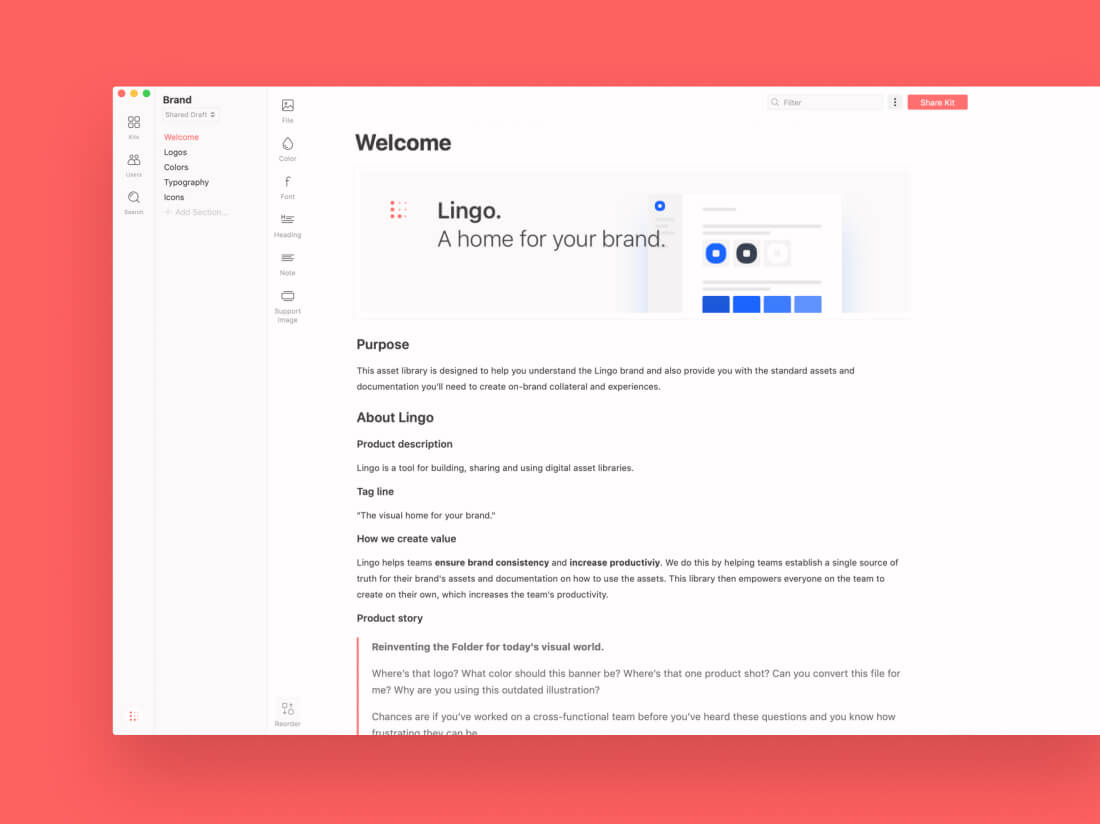 Style guide
Build and share a living style guide that will empower everyone on your team to create on their own while ensuring consistency at scale.
Asset library
Build a central repository for all of your company's reusable digital assets so you can increase your team's productivity and ensure consistency.