A visual hub for
everyone to access the assets they need
Stop the barrage of asset requests. Gather assets in one central place, and empower your team to create on their own.
Your assets in one place

Product shots, editorial photos, and every other content type you can think of in a single place.

Visually browsable

Stop wasting time diving through complicated folder trees. In Lingo all your assets are visible and easy to locate within Lingo's gallery.

Tagable and searchable

Tag your assets so they're easily discoverable through search.

Self-serve

Empower your team to find the assets they need in the format they need all on their own.

Content and guidelines. Together

Ensure your assets are used correctly by providing guidelines directly in-line with them.

Private and public sharing

Keep your asset library private so only people with permission can have access, or make your library public so anyone with the link can have access - no account required.

No breaking the bank

Save your budget to create that next great experience. Why can't digital asset managers be DAM affordable after all?

No schmoozing with a sales rep

Just take Lingo out for a spin today for free. But, if you need a hand, we're always happy to help.
Get started for free
Create a new organization, or join your organization on Lingo.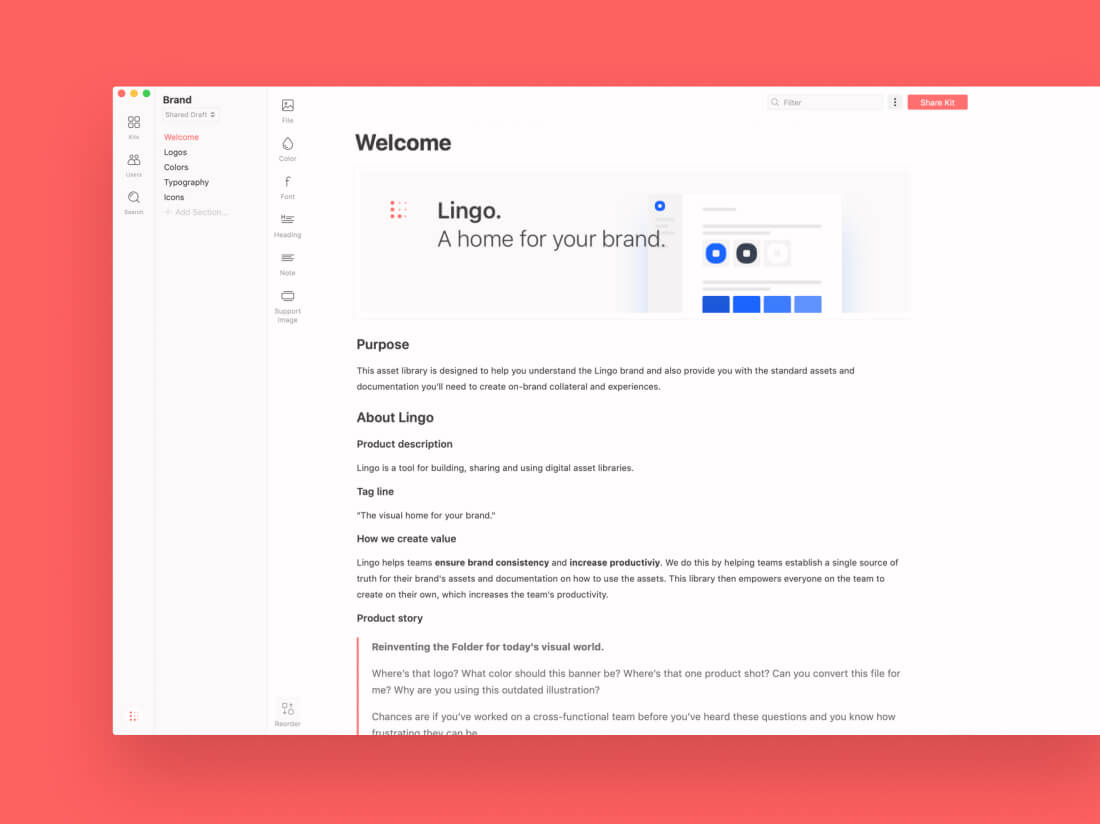 Brand style guide
Build and share a living style guide that will empower everyone on your team to create on their own while ensuring consistency at scale.
Design system manager
Build and share a design system that will empower your entire team to build better products and experiences faster.