Use cases
Lingo's flexible canvas allows you to build different
types of asset libraries with a single tool.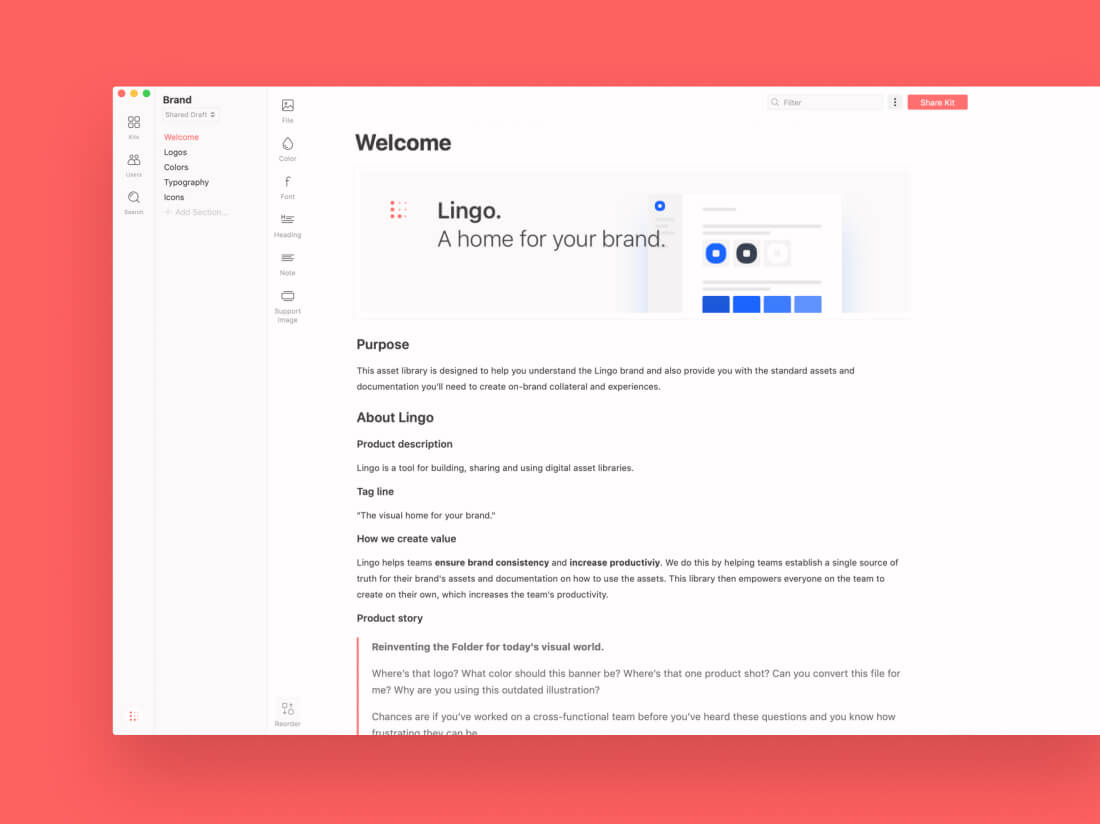 Style guide
Build and share a living style guide that will empower everyone on your team to create on their own while ensuring consistency at scale.
Design system manager
Build and share a design system that will empower your entire team to build better products and experiences faster.
Asset library
Build a central repository for all of your company's reusable digital assets so you can increase your team's productivity and ensure consistency.
Get started for free
Create a new organization, or join your organization on Lingo.