Scale consistency
Lingo is a design library made for your entire team – everyone from
designers to developers and marketers to managers can use it.
Get the Mac App
Teams use Lingo to establish a shared design language to work with,
automating consistency and increasing efficiency.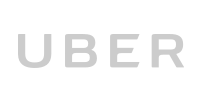 Web view
Ensure your design language can be accessed by
anyone on your team, including those on PC's.
Establish a shared language
Lingo is free with unlimited users up to 250 assets.
Get the Mac App
Kickstart your design process
Discover ready-to-use design languages from Google,
Facebook, Twitter and more in the Lingo store.