A modern digital asset manager for your brand and product
Create a shared asset library. Empower your team.
Ensure consistency. Increase productivity.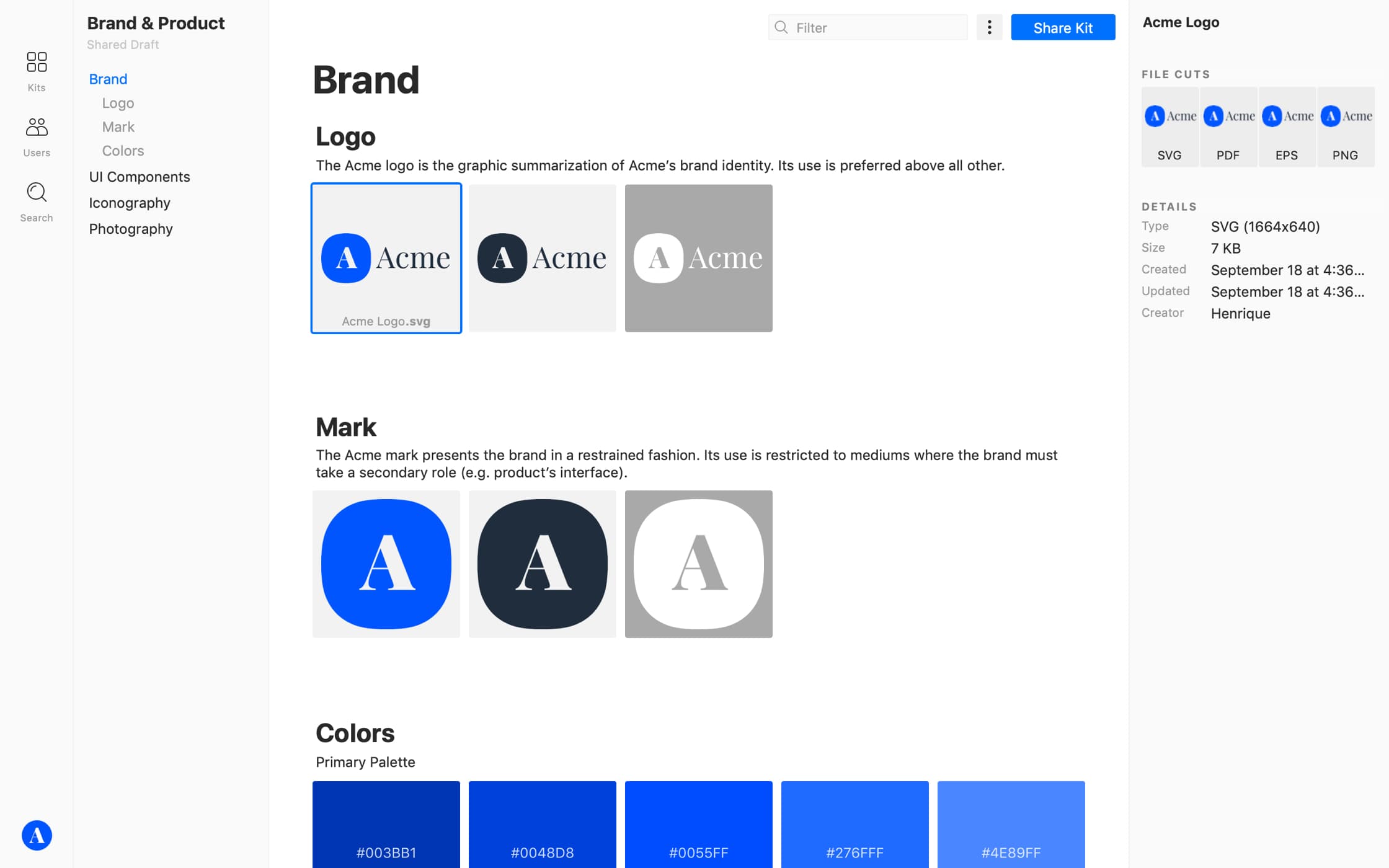 Trusted by the world's most innovative companies

Give your digital assets a new home
It's time to bring your brand and product assets to the foreground.
The old way
Files lost in a jumbled mess of folders hosted on cloud storage solutions.
The new way—Lingo
Everything in one place—assets and guidance on how to use them. Easy to find. Easy to use.
"Before Lingo finding assets meant manually digging through drives, servers and folders. Now we can visually locate the designs and illustrations we need and edit and share them super easily."
— Chris Martz, Senior Brand Designer @ Headspace
Try Lingo—Download the Mac App
Fully featured 30-day free trial • No credit card required
Try for free
Lingo. Two-in-one
Part digital asset manager. Part style guide.
See features >
Digital asset manager
A single
source of truth
Store all digital assets in one location—logos, colors, UI components, and more.
See storage features >
Style guide
A living
style guide
Provide guidelines alongside assets to ensure they're used correctly.
See curation features >
Lingo. Productivity booster
Designed to help you and your team create faster and with more consistency.
See usage features >
"Lingo has literally changed how our teams interact and work together. Lingo has given us the ability to onboard new designers much faster as well as to create a more scalable and cohesive design system for Target."
— Juliano Silva, Lead Product Designer @ Target
Try Lingo—Download the Mac App
Fully featured 30-day free trial • No credit card required
Try for free