Trusted by brands you know
Use cases
Designed to flex to your team's needs.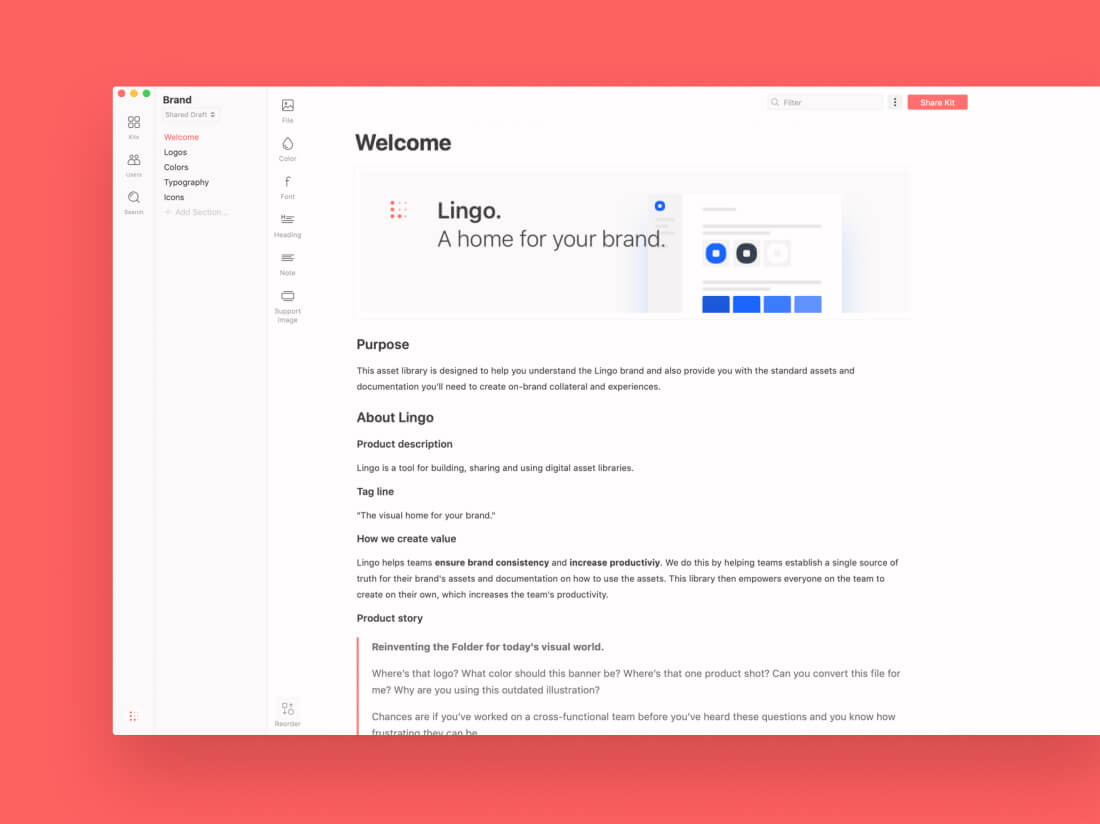 Style guide
Create living style guides and achieve brand consistency at scale.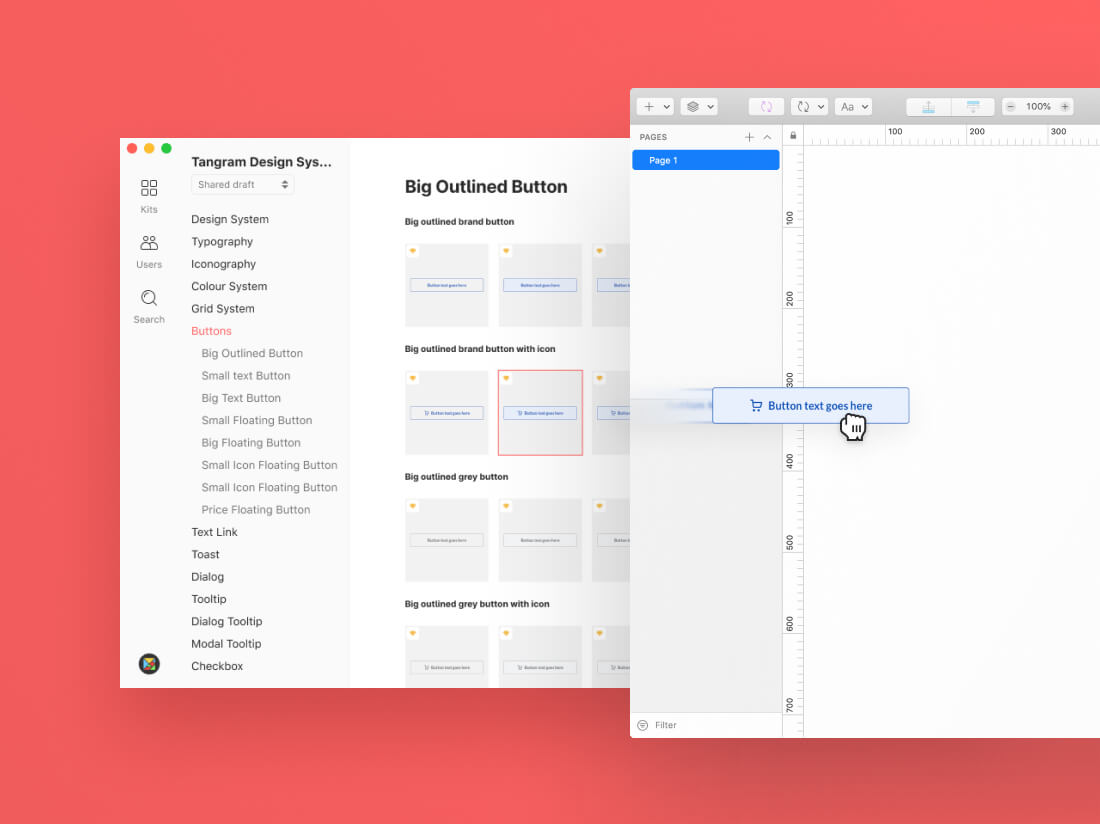 Design system manager
A drag and drop hub for UI components to help you and your team design faster.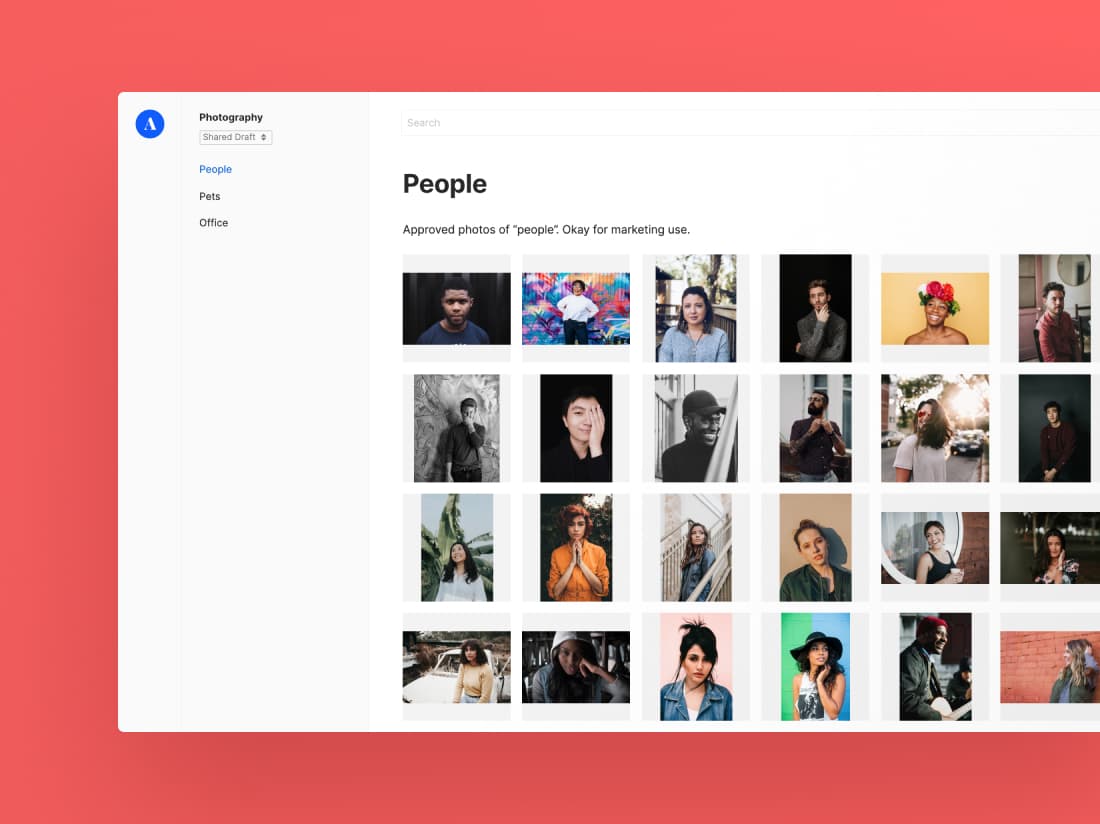 Asset library
Create digital asset libraries that empower your team to create on their own.
"Before Lingo finding assets meant manually digging through drives, servers and folders. Now we can visually locate the designs and illustrations we need, and share them super easily."
Chris Martz, Senior Brand Designer @ Headspace
Give your brand a home
Fully featured 30-day free trial • No credit card required